Circular Pub Walks
Chadlington, on the eastern edge of the Cotswolds, is surrounded by beautiful countryside perfect for that long, leisurely walk before lunch or afternoon drink. The hills here are gentle and the countryside is beautiful.
All these walks start and end at The Tite Inn, so why not start with a coffee and cake and return to a beer, glass of wine or a refreshing G&T?
VIEWS OF THE EVENLODE VALLEY, 5.5 MILES, ABOUT 2HRS
A fairly easy walk, mostly on tarmac but with some grass and muddy bits if it has been raining. This walk takes you northwest from the pub, past a neolithic hill fort and on to the private Sarsden Estate before heading back to Chadlington.
Magnificent views of the Evenlode valley are on offer on a clear day, so make sure you stop to look around once and a while.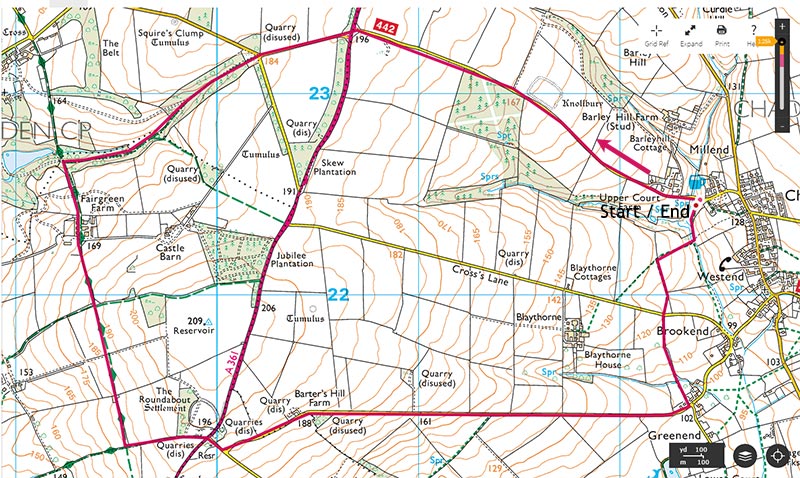 Click on map for Ordnance Survey
HIKING UP GREEN LANE, 5 MILES, ABOUT 1HR 45M
A moderate walk leaving the village along Green Lane and returning via The Hawk Stone, Dean Manor, St Nicholas' Church and Chadlington Manor. Route is predominantly on tracks which can be muddy, with the return leg in Chadlington on paved surfaces.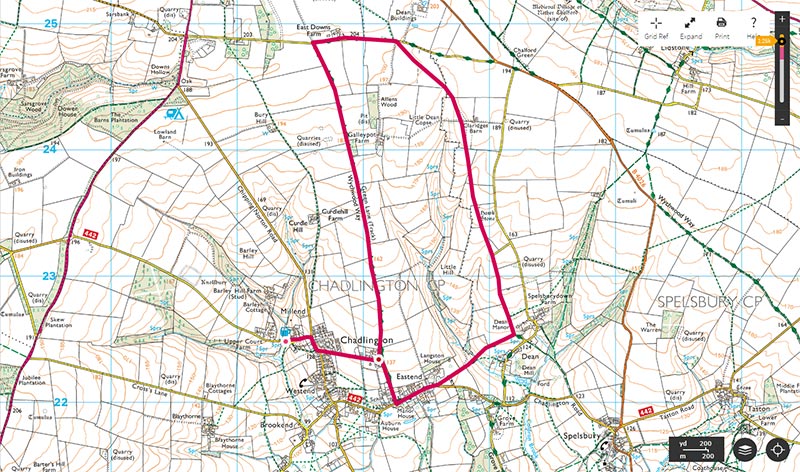 Click on map for Ordnance Survey
SHORT WALK, 3 MILES, ABOUT 1HR 10M
A shorter walk that takes you cross country from the pub to Greenend, joins the Oxfordshire Way before heading back to Chadlington with magnificent views over the Evenlode valley. Mostly easy going, but you'll still build up a thirst!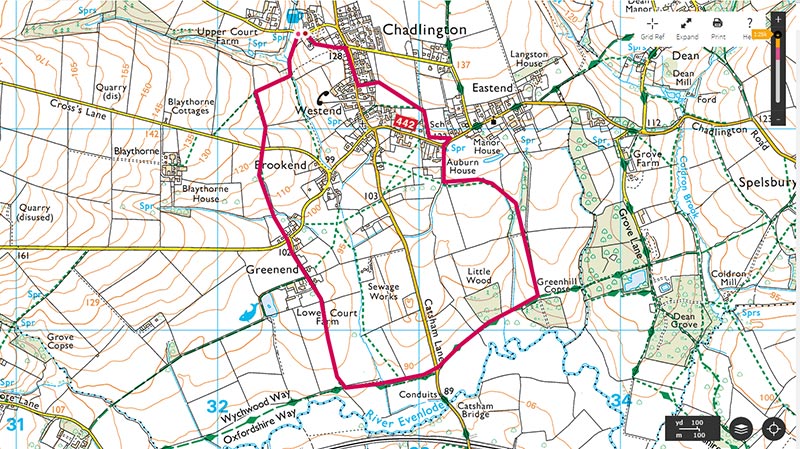 Click on map for Ordnance Survey